Since I just wrote about my iPhone's homescreen changes, I'll now show you my main Apple Watch face. This shouldn't bore you as much since you can only put so much on a watch face.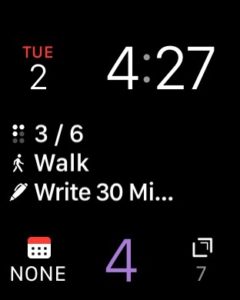 Hey, look at that. I show the time and date. Weird.
That leaves me with four complications using the Modular watch face. I really could use a couple more. Alas, I ultimately decided on the following four complications.